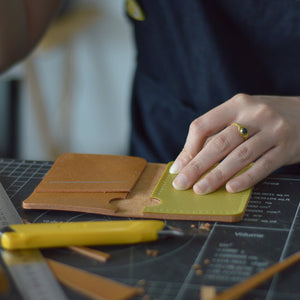 SoulFlowerCo
Studio Rental
Sale Price Price ₱350.00 Regular Price
Need some extra space and resources for a personal project? Or are you looking to try out some tools before making the investment? Come and work at Soulflower!
Studio Rentals include the ff:
Access to our collection of tools and patterns.
Access to our sewing, skiving, and embossing machines (Flatbed, Cylinder Arm, Post)
Consultation with our in-house crafters and bag makers
Brewed Coffee on us! <3
Email us through hello@soulflower.co or Message us on Viber (09199216210) to schedule your session.