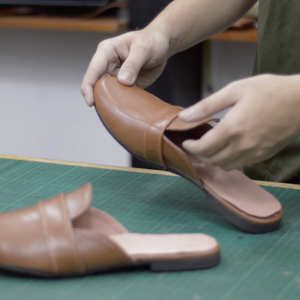 SoulFlowerCo
Level 1 - Shoe Making Workshop
Sale Price Price ₱5,500.00 Regular Price
This is an introductory level workshop to shoe making. Gain an understanding of how shoes are handcrafted, and make your own pair of leather mules along side local artisans. 
Meet your instructor:
Tal de Guzman is the founder of and designer at Risque Designs, and an instructor at the SoFA Design Institute.
Schedule: Sept 9 (SAT), 9AM - 5PM
Projects: (1) One pair of leather mules 
Topics and Techniques:
Shoemaking basics 

Choosing a shoe last for your size

Tracing, cutting and assembling the upper

Preparing your insoles and outsoles

Lasting your shoes

Attaching the soles

Adding sock-lining

Finishing your shoes
Materials:
All materials will be provided at the studio. No need to bring anything.